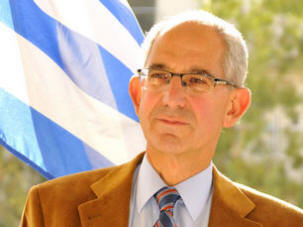 Dr. Ioannis M. Theologitis
Welcome to the Web presence of
IMTe™ – International Management & Technics of Engineering
Dr. Ioannis M. Theologitis is the founder and principal of IMTe™. Over the past 25 years he has established a reputation for excellence in strategic consulting, financial analysis, business planning and project management.
Innovative approaches and unique projects distinguish the entrepreneur's work which is primarily focused on facilitating and providing customized solutions in land and housing development projects to suit every client's needs and expectations.

We look forward to hearing from you.

Sincerely,

Ioannis M. Theologitis